Consider helping out in updating the wiki for 3.12.0 - see Path of Exile Wiki:To-do list/3.12.0.
Game data exports will becoming later as the technical changes in addition to regular changes take some more time.
The Refinery
Madness was visited upon those who dug too deep.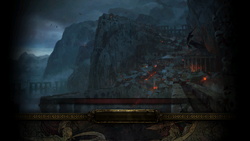 The Refinery is an area in Act 9. This area does not have a waypoint and is connected to The Quarry.
Quests
Monsters
Items found in this area
Item
Three Faces in the Dark

Three Faces in the Dark

7

3x Chaos Orb

For every threat you spy in the shadows, there are two others you don't.

1
Version history
| Version | Changes |
| --- | --- |
| 3.0.0 | |