Consider helping out in updating the wiki for 3.12.0 - see Path of Exile Wiki:To-do list/3.12.0.
Game data exports will becoming later as the technical changes in addition to regular changes take some more time.
The Maelström Cell
The Maelström Cell
Diviner's Strongbox
Contains (1–10) Divination Cards that
have a Full Stack number of (1–13)
Contains no other Items
Guarded by Dario, the Living Void
Guarded by waves of Void Constructs
Unconventional criminals require unconventional prisons.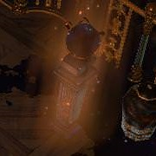 The Maelström Cell is a unique Diviner's Strongbox.
Video
Version history
| Version | Changes |
| --- | --- |
| 3.1.0 | |