The Freezing Chamber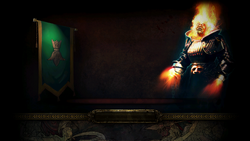 Area has patches of chilled ground
24 patches with Ground Effect per 100 tiles (Hidden)
Ground Effect has a radius of 16 (Hidden)
The Freezing Chamber is an optional side area in the Descent: Champions race league. This area is entered from The Rasping Halls and exits to The Shrine of the Pagan God.
Enemies
Items found in this area
There are currently no items that have a drop table specific to this area.
Area Chest
Version history