Consider helping out in updating the wiki for 3.12.0 - see Path of Exile Wiki:To-do list/3.12.0.
Game data exports will becoming later as the technical changes in addition to regular changes take some more time.
The Control Blocks (Act 10)

Sadists and cut-throats break both bone and brain.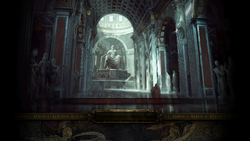 The Control Blocks is an area in Act 10. This area has a waypoint and is connected to The Ravaged Square. The entrance can always be found in the south west of The Ravaged Square at the very bottom of the map.
Quests
Monsters
Items found in this area
Item
Rebirth

Rebirth

27

Charan's SwordHe shattered Her smile
Scattered the fragments like ash
All she did was laugh
1
Version history
| Version | Changes |
| --- | --- |
| 3.2.0 | |