Consider helping out in updating the wiki for 3.12.0 - see Path of Exile Wiki:To-do list/3.12.0.
Game data exports will becoming later as the technical changes in addition to regular changes take some more time.
The Chattering Halls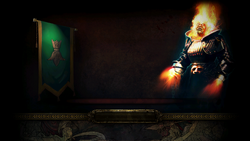 The Chattering Halls is a normal difficulty area in Descent: Champions. It is linked to The Entrance Hall and The Rasping Halls.
Monsters
Items found in this area
There are currently no items that have a drop table specific to this area.
Area Chest
Version history