Consider helping out in updating the wiki for 3.12.0 - see Path of Exile Wiki:To-do list/3.12.0.
Game data exports will becoming later as the technical changes in addition to regular changes take some more time.
The Canals
A man-made rupture from which both blood and water flow.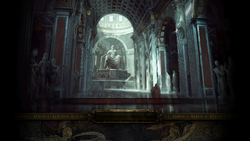 The Canals is an area in Act 10. This area does not have a waypoint and is connected to The Ravaged Square and The Feeding Trough.
Monsters
Items found in this area
Item
The Wrath

The Wrath

8

10x Chaos Orb

"Daughter of catastrophe, mother of pain. Amongst the filth of Wraeclast, she wanders, and her wrath follows." - Quintoon the Returned

1
Version History
| Version | Changes |
| --- | --- |
| 3.0.0 | |