Consider helping out in updating the wiki for 3.12.0 - see Path of Exile Wiki:To-do list/3.12.0.
Game data exports will becoming later as the technical changes in addition to regular changes take some more time.
The Aqueduct

The rushing lifeblood of a long-dead Empire.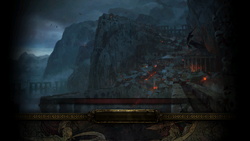 The Aqueduct is the first area of Act 4. It contains a waypoint and is connected to the Upper Sceptre of God and Highgate, though you can not travel back to the Upper Sceptre of God.
Monsters
Items found in this area
Item
The Carrion Crow

The Carrion Crow

4

Life Armour

From death, life.
From life, death.
The wheel turns,
and the corbies wheel overhead.
1
Humility

Humility

9

Tabula Rasa

1
The Scavenger

The Scavenger

8

Carcass Jack

Take small pieces of things and then assemble them together

1
Lore
Version History