Consider helping out in updating the wiki for 3.12.0 - see Path of Exile Wiki:To-do list/3.12.0.
Game data exports will becoming later as the technical changes in addition to regular changes take some more time.
The Admirer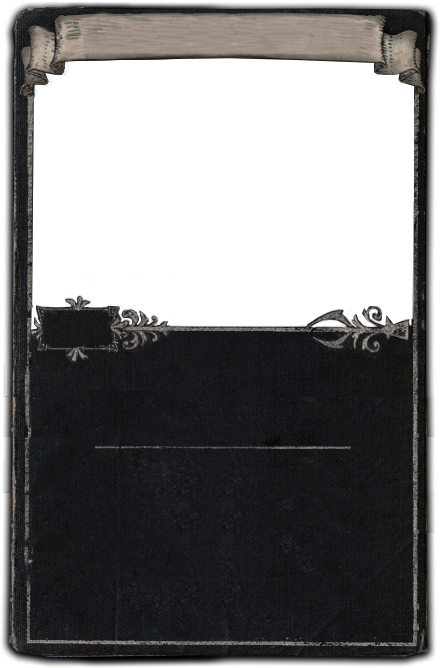 The Admirer9Atziri ItemLucian lost himself in ancient scrolls and found in those scrolls a love whose power bridged a millennium.Acquisition
Level: 1
Ancient City Map • Maze Map • Vaal Pyramid MapSell Price
1x Scroll FragmentMiscellaneous
Item class: Divination Card
Metadata ID: Metadata/Items/DivinationCards/DivinationCardTheAdmirer
The Admirer is a divination card. A set of nine can be exchanged for a random unique Atziri item.
Item acquisition
Area restrictions
This item can be acquired in the following areas:

Upgrade paths
This item can be acquired through the following upgrade paths or vendor recipes:

Amount
Ingredient
General
Notes
Type
5
The Gambler

The Gambler

5

Divination Card

"I don't believe in karma. If it were real, I would never win."

random divination card
Automatic
1
Stacked Deck

Stacked Deck

Stack Size: 10

A stack of unknown divination cards

Right click to take a divination card out of the deck.
Shift click to unstack.
random divination card
Automatic
Usage in upgrade paths
This item is used by upgrade paths or vendor recipes to create the following items:

Outcome
Amount
Ingredient
General
Notes
Type
Atziri's SplendourAtziri's Splendour
Sacrificial GarbQuality: +20%
Armour: (1052-1118)
Evasion: 394
Energy Shield: (204-217)
Movement Speed: -3%Requires Level 75, 66 Str, 66 Dex, 66 Int(200-220)% increased Armour and Energy Shield
+(90-100) to maximum Life
+(20-24)% to all Elemental Resistances
+100 Life gained on Kill
+100 Mana gained on Kill"When you have nothing to hide,
you have nothing to fear."
- Atziri, Queen of the Vaal
9
The Admirer

The Admirer

9

Atziri Item

Lucian lost himself in ancient scrolls and found in those scrolls a love whose power bridged a millennium.

random

Atziri item

Manual
Atziri's SplendourAtziri's Splendour
Sacrificial GarbQuality: +20%
Armour: (1283-1513)
Evasion: (1283-1513)
Energy Shield: (249-294)
Movement Speed: -3%Requires Level 75, 66 Str, 66 Dex, 66 Int(270-340)% increased Armour, Evasion and Energy Shield
+(20-24)% to all Elemental Resistances
+100 Life gained on Kill
+100 Mana gained on Kill"When you have nothing to hide,
you have nothing to fear."
- Atziri, Queen of the Vaal
9
The Admirer

The Admirer

9

Atziri Item

Lucian lost himself in ancient scrolls and found in those scrolls a love whose power bridged a millennium.

random

Atziri item

Manual
Atziri's MirrorAtziri's Mirror
Golden BucklerQuality: +20%
Chance to Block: 25%
Evasion: (930-992)
Movement Speed: -3%Requires Level 54, 130 Dex6% increased Movement Speed+(40-60) to Intelligence
(180-200)% increased Evasion Rating
+(20-30)% to all Elemental Resistances
50% reduced Duration of Curses on you
Curse Reflection
+10% Chance to Block Attack Damage while not Cursed
+20% Chance to Block Spell Damage while Cursed"As long as I see death in my mirror, so will Wraeclast."
- Atziri, Queen of the Vaal
9
The Admirer

The Admirer

9

Atziri Item

Lucian lost himself in ancient scrolls and found in those scrolls a love whose power bridged a millennium.

random Atziri item
Automatic
Atziri's SplendourAtziri's Splendour
Sacrificial GarbQuality: +20%
Armour: (1052-1118)
Evasion: (1052-1118)
Energy Shield: 76
Movement Speed: -3%Requires Level 75, 66 Str, 66 Dex, 66 Int(200-220)% increased Armour and Evasion
+(90-100) to maximum Life
+(20-24)% to all Elemental Resistances
+100 Life gained on Kill
+100 Mana gained on Kill"When you have nothing to hide,
you have nothing to fear."
- Atziri, Queen of the Vaal
9
The Admirer

The Admirer

9

Atziri Item

Lucian lost himself in ancient scrolls and found in those scrolls a love whose power bridged a millennium.

random

Atziri item

Manual
Atziri's SplendourAtziri's Splendour
Sacrificial GarbQuality: +20%
Armour: 394
Evasion: (1052-1118)
Energy Shield: (204-217)
Movement Speed: -3%Requires Level 75, 66 Str, 66 Dex, 66 Int(200-220)% increased Evasion and Energy Shield
+(90-100) to maximum Life
+(20-24)% to all Elemental Resistances
+100 Life gained on Kill
+100 Mana gained on Kill"When you have nothing to hide,
you have nothing to fear."
- Atziri, Queen of the Vaal
9
The Admirer

The Admirer

9

Atziri Item

Lucian lost himself in ancient scrolls and found in those scrolls a love whose power bridged a millennium.

random

Atziri item

Manual
Atziri's SplendourAtziri's Splendour
Sacrificial GarbQuality: +20%
Armour: 394
Evasion: 394
Energy Shield: (522-604)
Movement Speed: -3%Requires Level 75, 66 Str, 66 Dex, 66 Int+(70-80) to maximum Energy Shield
(270-300)% increased Energy Shield
+(20-24)% to all Elemental Resistances
+100 Life gained on Kill
+100 Mana gained on Kill"When you have nothing to hide,
you have nothing to fear."
- Atziri, Queen of the Vaal
9
The Admirer

The Admirer

9

Atziri Item

Lucian lost himself in ancient scrolls and found in those scrolls a love whose power bridged a millennium.

random

Atziri item

Manual
Atziri's SplendourAtziri's Splendour
Sacrificial GarbQuality: +20%
Armour: (1052-1118)
Evasion: 394
Energy Shield: (428-489)
Movement Speed: -3%Requires Level 75, 66 Str, 66 Dex, 66 Int(200-220)% increased Armour and Energy Shield
+(70-80) to maximum Energy Shield
+(20-24)% to all Elemental Resistances
+100 Life gained on Kill
+100 Mana gained on Kill"When you have nothing to hide,
you have nothing to fear."
- Atziri, Queen of the Vaal
9
The Admirer

The Admirer

9

Atziri Item

Lucian lost himself in ancient scrolls and found in those scrolls a love whose power bridged a millennium.

random

Atziri item

Manual
Atziri's SplendourAtziri's Splendour
Sacrificial GarbQuality: +20%
Armour: (1645-1776)
Evasion: 394
Energy Shield: 76
Movement Speed: -3%Requires Level 75, 66 Str, 66 Dex, 66 Int(380-420)% increased Armour
+(90-100) to maximum Life
+(20-24)% to all Elemental Resistances
+100 Life gained on Kill
+100 Mana gained on Kill"When you have nothing to hide,
you have nothing to fear."
- Atziri, Queen of the Vaal
9
The Admirer

The Admirer

9

Atziri Item

Lucian lost himself in ancient scrolls and found in those scrolls a love whose power bridged a millennium.

random

Atziri item

Manual
Atziri's SplendourAtziri's Splendour
Sacrificial GarbQuality: +20%
Armour: 394
Evasion: (1645-1776)
Energy Shield: 76
Movement Speed: -3%Requires Level 75, 66 Str, 66 Dex, 66 Int(380-420)% increased Evasion Rating
+(90-100) to maximum Life
+(20-24)% to all Elemental Resistances
+100 Life gained on Kill
+100 Mana gained on Kill"When you have nothing to hide,
you have nothing to fear."
- Atziri, Queen of the Vaal
9
The Admirer

The Admirer

9

Atziri Item

Lucian lost himself in ancient scrolls and found in those scrolls a love whose power bridged a millennium.

random

Atziri item

Manual
Atziri's SplendourAtziri's Splendour
Sacrificial GarbQuality: +20%
Armour: 394
Evasion: (1052-1118)
Energy Shield: (428-489)
Movement Speed: -3%Requires Level 75, 66 Str, 66 Dex, 66 Int(200-220)% increased Evasion and Energy Shield
+(70-80) to maximum Energy Shield
+(20-24)% to all Elemental Resistances
+100 Life gained on Kill
+100 Mana gained on Kill"When you have nothing to hide,
you have nothing to fear."
- Atziri, Queen of the Vaal
9
The Admirer

The Admirer

9

Atziri Item

Lucian lost himself in ancient scrolls and found in those scrolls a love whose power bridged a millennium.

random

Atziri item

Manual
Atziri's AcuityAtziri's Acuity
Vaal GauntletsQuality: +20%
Armour: (742-788)Requires Level 63, 100 Str+(60-80) to Intelligence
(25-35)% increased Global Critical Strike Chance
(200-220)% increased Armour
+(60-75) to maximum Life
You have Vaal Pact if you've dealt a Critical Strike Recently"The heart is the herald.
It will tell me when it is best to strike."
- Atziri, Queen of the Vaal
9
The Admirer

The Admirer

9

Atziri Item

Lucian lost himself in ancient scrolls and found in those scrolls a love whose power bridged a millennium.

random

Atziri item

Manual
Atziri's FoibleAtziri's Foible
Paua AmuletRequires Level 16(20-30)% increased Mana Regeneration Rate+100 to maximum Mana
(16-24)% increased maximum Mana
(80-100)% increased Mana Regeneration Rate
Items and Gems have 25% reduced Attribute RequirementsThe world is but a piece of parchment, blank and symmetric.
We label each side: one Good, one Evil; one Black, one White.
The divine truth, however, is that both are one and the same.
-Jaetai, Vaal Advisor
9
The Admirer

The Admirer

9

Atziri Item

Lucian lost himself in ancient scrolls and found in those scrolls a love whose power bridged a millennium.

random Atziri item
Automatic
Atziri's ReignAtziri's Reign
Crimson JewelLimited to: 2(15-20)% increased Vaal Skill Effect Duration
CorruptedAtziri went to great lengths to ensure her immortality,
but nothing is eternal.

Place into an allocated Jewel Socket on the Passive Skill Tree. Right click to remove from the Socket.

9
The Admirer

The Admirer

9

Atziri Item

Lucian lost himself in ancient scrolls and found in those scrolls a love whose power bridged a millennium.

random corrupted Jewel
Automatic
Atziri's DisfavourAtziri's Disfavour
Vaal AxeTwo Handed Axe
Quality: +20%
Physical Damage: (370.8-388.8)–(508.8-532.8)
Critical Strike Chance: 5.00%
Attacks per Second: (1.29-1.33)
Weapon Range: 15Requires Level 75, 158 Str, 76 Dex25% chance to Maim on Hit+2 to Level of Socketed Support Gems
Adds (205-220) to (250-270) Physical Damage
(12-16)% increased Attack Speed
25% chance to cause Bleeding on Hit
+2 to Weapon Range"I do not believe in disguising my disappointment."
- Atziri, Queen of the Vaal
9
The Admirer

The Admirer

9

Atziri Item

Lucian lost himself in ancient scrolls and found in those scrolls a love whose power bridged a millennium.

random

Atziri item

Manual
Vaults of AtziriVaults of Atziri
Vaal Pyramid MapMap Level: 79
Map Tier: 12
Guild Character: gChests have (2500-3500)% increased Item Rarity
Area contains no monsters
Chest drop scaling is disabled. (Hidden)
Found Items have a (20-40)% chance to drop Corrupted in Area"Should I depart this mortal coil,
so shall all of my treasures."
- Atziri, Queen of the Vaal

Travel to this Map by using it in the Templar Laboratory or a personal Map Device. Maps can only be used once.

9
The Admirer

The Admirer

9

Atziri Item

Lucian lost himself in ancient scrolls and found in those scrolls a love whose power bridged a millennium.

random Atziri item
Automatic
Version history
| Version | Changes |
| --- | --- |
| 3.3.0 | |