Consider helping out in updating the wiki for 3.12.0 - see Path of Exile Wiki:To-do list/3.12.0.
Game data exports will becoming later as the technical changes in addition to regular changes take some more time.
Left to Fate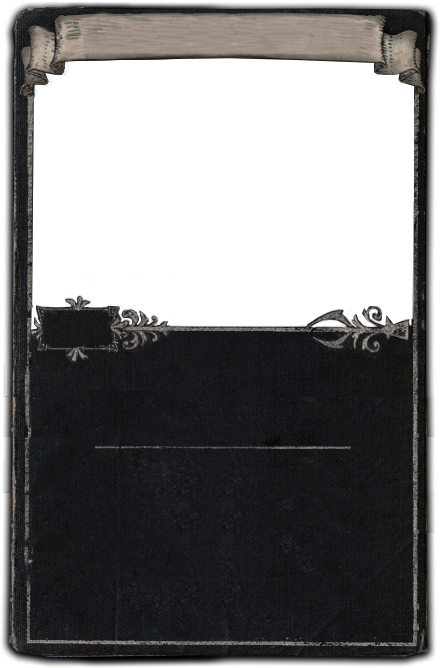 Left to Fate4Map
Map Tier: 16
Unidentified CorruptedMany strive for greatness,
but it is challenge, unforseen,
that forges heroes.Acquisition
Level: 1
The Pale CourtSell Price
1x Scroll FragmentMiscellaneous
Item class: Divination Card
Metadata ID: Metadata/Items/DivinationCards/DivinationCardLeftToFate
Left to Fate is a divination card. A set of four can be exchanged for an unidentified corrupted rare tier 16 map.[1]
Item acquisition
Area restrictions
This item can be acquired in the following areas:

Upgrade paths
This item can be acquired through the following upgrade paths or vendor recipes:

Amount
Ingredient
General
Notes
Type
5
The Gambler

The Gambler

5

Divination Card

"I don't believe in karma. If it were real, I would never win."

random divination card
Automatic
1
Stacked Deck

Stacked Deck

Stack Size: 10

A stack of unknown divination cards

Right click to take a divination card out of the deck.
Shift click to unstack.
random divination card
Automatic
Usage in upgrade paths
This item is used by upgrade paths or vendor recipes to create the following items:

Outcome
Amount
Ingredient
General
Notes
Type
Reef Map

Reef Map

Map Level: 83
Map Tier: 16
Guild Character: 7

Each plank of rotting wood, each dead sailor, feeds the island and makes it grow.

Travel to this Map by using it in a personal Map Device. Maps can only be used once.

4
Left to Fate

Left to Fate

4

Map




Map Tier:

16


Unidentified CorruptedMany strive for greatness,
but it is challenge, unforseen,
that forges heroes.
random unidentified corrupted tier 16 map
Automatic
Harbinger Map

Harbinger Map

Map Level: 83
Map Tier: 16

Travel to this Map by using it in a personal Map Device. Maps can only be used once.

4
Left to Fate

Left to Fate

4

Map




Map Tier:

16


Unidentified CorruptedMany strive for greatness,
but it is challenge, unforseen,
that forges heroes.
random unidentified corrupted tier 16 map
Automatic
Cage Map

Cage Map

Map Level: 83
Map Tier: 16
Guild Character: I

Treat a man like a wild animal, and he will soon learn to bite.

Travel to this Map by using it in a personal Map Device. Maps can only be used once.

4
Left to Fate

Left to Fate

4

Map




Map Tier:

16


Unidentified CorruptedMany strive for greatness,
but it is challenge, unforseen,
that forges heroes.
random unidentified corrupted tier 16 map
Automatic
Forge of the Phoenix Map

Forge of the Phoenix Map

Map Level: 83
Map Tier: 16
Guild Character: ¤

Area is influenced by The Shaper

Travel to this Map by using it in a personal Map Device. Maps can only be used once.

4
Left to Fate

Left to Fate

4

Map




Map Tier:

16


Unidentified CorruptedMany strive for greatness,
but it is challenge, unforseen,
that forges heroes.
random unidentified corrupted tier 16 map
Automatic
Promenade Map

Promenade Map

Map Level: 83
Map Tier: 16
Guild Character: ;Even the greatest achievements
will eventually be abandoned.

Travel to this Map by using it in a personal Map Device. Maps can only be used once.

4
Left to Fate

Left to Fate

4

Map




Map Tier:

16


Unidentified CorruptedMany strive for greatness,
but it is challenge, unforseen,
that forges heroes.
random unidentified corrupted tier 16 map
Automatic
Lair of the Hydra Map

Lair of the Hydra Map

Map Level: 83
Map Tier: 16
Guild Character: ¢

Area is influenced by The Shaper

Travel to this Map by using it in a personal Map Device. Maps can only be used once.

4
Left to Fate

Left to Fate

4

Map




Map Tier:

16


Unidentified CorruptedMany strive for greatness,
but it is challenge, unforseen,
that forges heroes.
random unidentified corrupted tier 16 map
Automatic
Pit of the Chimera Map

Pit of the Chimera Map

Map Level: 83
Map Tier: 16
Guild Character: Â

Area is influenced by The Shaper

Travel to this Map by using it in a personal Map Device. Maps can only be used once.

4
Left to Fate

Left to Fate

4

Map




Map Tier:

16


Unidentified CorruptedMany strive for greatness,
but it is challenge, unforseen,
that forges heroes.
random unidentified corrupted tier 16 map
Automatic
Maze of the Minotaur Map

Maze of the Minotaur Map

Map Level: 83
Map Tier: 16
Guild Character: £

Area is influenced by The Shaper

Travel to this Map by using it in a personal Map Device. Maps can only be used once.

4
Left to Fate

Left to Fate

4

Map




Map Tier:

16


Unidentified CorruptedMany strive for greatness,
but it is challenge, unforseen,
that forges heroes.
random unidentified corrupted tier 16 map
Automatic
Vaal Temple Map

Vaal Temple Map

Map Level: 83
Map Tier: 16
Guild Character: >

Voices. Visions. Violence. They will haunt these grounds for all of eternity.

Travel to this Map by using it in a personal Map Device. Maps can only be used once.

4
Left to Fate

Left to Fate

4

Map




Map Tier:

16


Unidentified CorruptedMany strive for greatness,
but it is challenge, unforseen,
that forges heroes.
random unidentified corrupted tier 16 map
Automatic
Version history
| Version | Changes |
| --- | --- |
| 3.1.0 | |
References