Area:MapAtlasCourtyard
Id
MapAtlasCourtyard
Act
11
Area level
77
Bosses
Oriath's Virtue
Oriath's Vengeance
Oriath's Vigil
Area type tags
forest, swamp, urban
Tags
map, einharmaps, garden_area, lightning_area, triple_boss_map, rain_area
The Shaper: An elaborate, beautiful garden, hidden from the public. Selfish.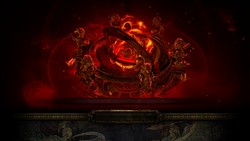 Spawn Weights
#
Tag
Has spawn weight
MapAtlasCourtyard is the internal id for the Courtyard area.