Consider helping out in updating the wiki for 3.12.0 - see Path of Exile Wiki:To-do list/3.12.0.
Game data exports will becoming later as the technical changes in addition to regular changes take some more time.
Area:BreachBossPhysical3
Uul-Netol's Domain
Map area, Unique Map area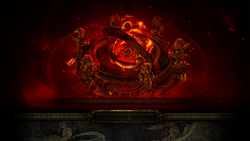 150% increased Experience gain
18% increased Monster Damage
70% increased Quantity of Items found in this Area
40% increased Rarity of Items found in this Area
+40% Monster pack size
Area does not contain Rogue Exiles (Hidden)
Minimap is Revealed
Spawn Weights
#
Tag
Has spawn weight
BreachBossPhysical3 is the internal id for the Uul-Netol's Domain area.